Welcome to our class page. In Corgi class we have 8 KS2/3 pupils : 5 boys and 3 girls.
Hello
This term we have been learning all about E- Safety , how to keep ourselves safe and stay safe online!
Members of staff who support Corgi Class 7, 5 days a week are:
Amy - Class Teacher
Sarah- Level 3 TA
Rebecca- TA
Tom- TA
Emma- PPA Cover (PE)
Hadi- Midday Supervisor
Important days:
Thursday afternoon: PE, Please send in a kit and a towel
Wednesday afternoon: Community visit
Weekly Snack Contribution
Each day we provide your child with a variety of snacks at break time. We provide a range of fresh fruit and vegetables to choose from, plus toast with a choice of spreads. The weekly contribution we ask for towards this provision is £3.
This money also goes towards weekly community visits, café trips and ingredients for cooking.
Please take the time to read through the topic web below to see how you can support your child's development at home linked to the learning happening at school.
Thank you,
Amy Davies and the Corgi Class Team!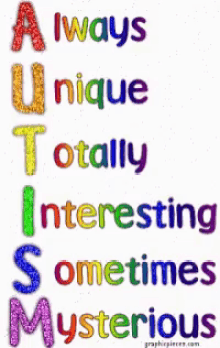 Our classroom environment
Like the other classes at Rosehill we have a suite of rooms, each with a specific purpose:
Group room – for whole group 'circle' activities including 'hello' group, some curriculum lesson and 'transition times'

2 work rooms for 1:1 work sessions.

Activity room– for curriculum lessons as well as painting, craft activities, messy play, construction toys etc.
Also used for snack time.
1 balance room – an environment where pupils can relax and take a little time to themselves, interact and communicate with staff or enjoy the equipment on offer.

We also have an enclosed outside area for outdoor play.

We also have some toilet cubicles, urinals and a Personal care room.
By structuring our classroom environment, we can reduce the anxiety many of the children experience as a result of being unsure of what is expected of them or what will come next. For instance, they know the type of activities to expect when in the group area and they know our expectations of them e.g. they are expected to sit on their chairs. They are 'cued' into an activity by physically moving to the appropriate area.
This structure extends to our timetable which, although not the same each day, has certain fixed 'points of reference', such as morning 'hello' group, snack time, dinner time, afternoon group. We use a symbolic timetable to give the children a clear visual sequence of their day. Once we have this structure in place, we can introduce gradual variations so that the children become better able to cope with unexpected changes and new experiences.
Please take a look at our planning for this term